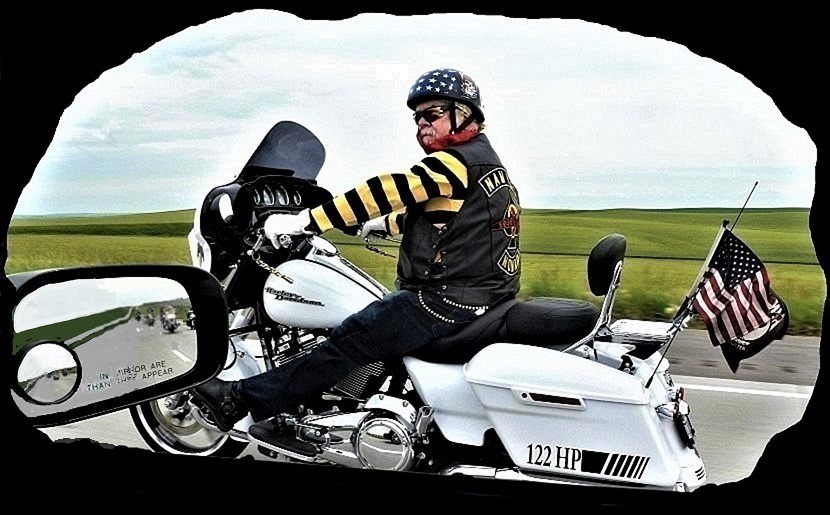 I'm thankful for;
My family, my Club officers, each member of the M/C.
We have been made stronger by this year of controversy and growth.
We found ourselves without a name, colors, a leader, or direction.
We stepped up, formulated, thought, decided, and voted.
We lost members and gained BROTHERS.
We rode thousands of miles.
We laughed and cried.
We lost our youngest BROTHER,C.C., A TRUE BROTHER, AND LEADER.
We found ourselves taking on new positions even though we did not want to and thought we could not lead in those positions, but we have and will continue too.
We stood with each other, had and have our BROTHERS back.
We have stumbled, got back up, and began to crawl and scratch our way back..
We began to STAND up right and walk.
We will continue on and will survive and grow in this.  We have no doubt.
We are RENEGADES.
We are NAM VETS M/C NOMADS.
I thank you for your valued and continued support.
I promise to do the best I can and I ask each one to do the best you can to help in whatever way you can.
LOVE LOYALTY RESPECT BROTHERHOOD FOREVER
Ray (Skinner) Koch
National President
Missouri Original Renegade
OUR PATCH HAS BEEN COPY RIGHTED FOR OUR USE ONLY AND IS PROTECTED BY COPY RIGHT LAWS.SINCE 2017